Little Sheep Animation Studio
Have a cool animation film made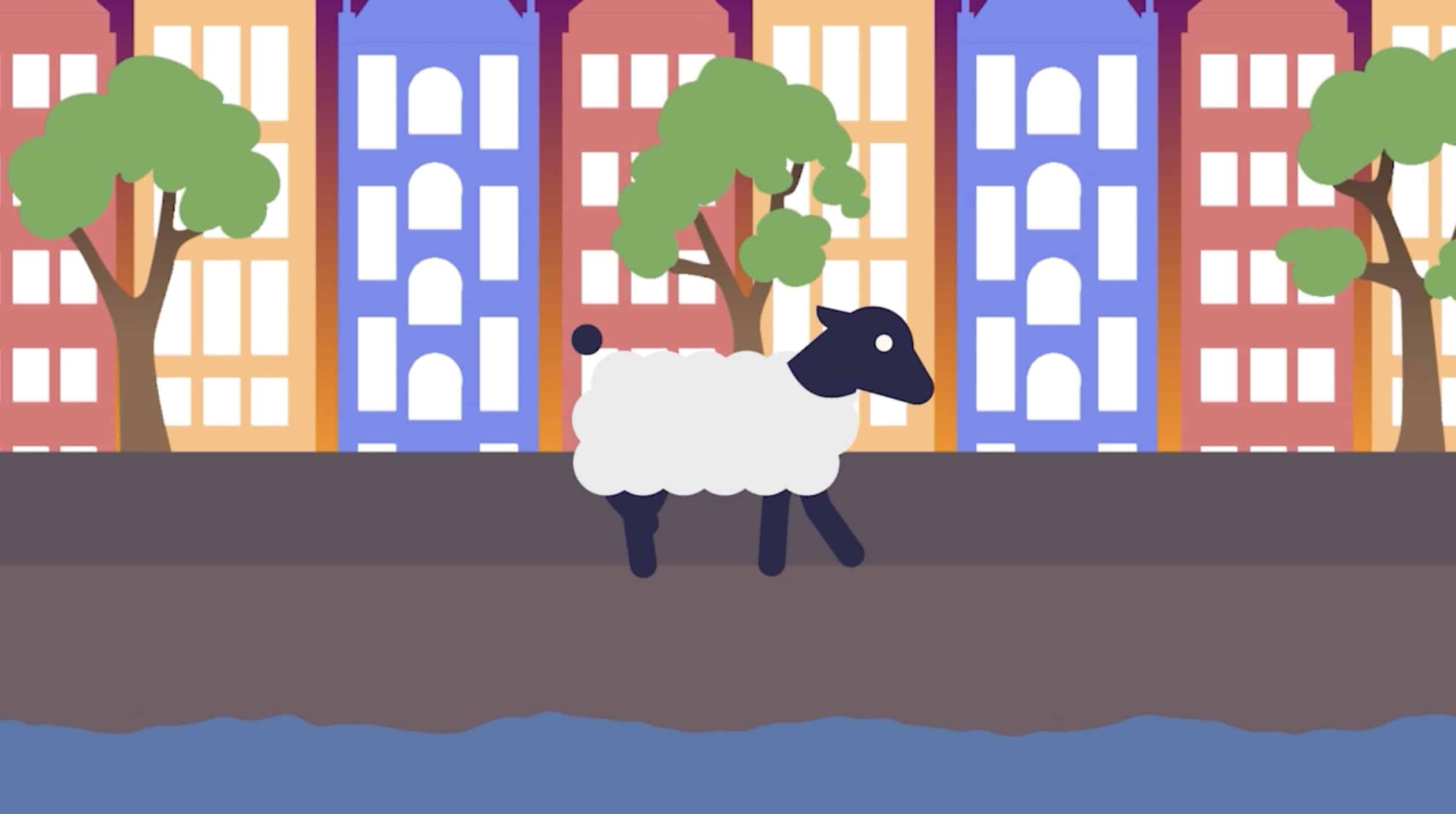 Seven reasons for an animated video
Animation videos, also called motion graphics, give your company extra dynamic. This showcases a product or service and accentuates the benefits of your organization.
There are many more reasons to choose an animated video. We give you 7 reasons to enrich your target group with a super cool animation film!
Animations are light-hearted and fun to watch, both for young and old.
Moreover, humor is one of the most important reasons to choose animation. You can direct a joke much better and give it extra power by using motion graphics.
Do you want to build your image as a company or organization? Introduce yourself in a unique way with an animation film.
An animation video attracts the attention of your target group. Animation is also an ideal way to convey your proposition, mission, vision or core values in a video message.
Have your animation film played as an advertisement before, during or after other videos on the internet. A good example are the advertisements on the popular YouTube.
This way you follow your target audience and you know for sure that your message gets through. The reach via platforms such as YouTube is enormous. Your online marketing agency undoubtedly knows best about re-marketing!
Have you developed software or a program and do you want to effectively show your target group how to use it? Overlay animations can make an online program a lot clearer in a fun and educational way.
For example, a funny Albert Einstein doll that displays certain notifications in your program using of pop-ups. That suddenly makes it a lot more fun!
Are words not enough to make your product or service clear? Clever animations can accurately capture the function of products, systems and services and give them extra power.
In addition, animations allow you to visualize certain aspects that are invisible to the human eye. This can all be done with an explainer animation.
Do you want to make your presentation come across as strong? Stop using boring presentations in PowerPoint. Choose an animation video for your annual report or marketing plan!
This way you make the material much more accessible, interesting and attractive to your target group. Difficult message to get across? Consider an animation!
Animated videos are also incredibly cost-effective. You don't have to book locations, hire actors and plan shooting days.
Animation is efficient, clear and editable. Your message comes across the way you want it. That makes animations a very attractive option.