Little Sheep Animation Studio
Have original animation made in the Netherlands
Animations made in the Netherlands? From the first brainstorming session to the last pixel in the video, we give it our all. Welcome to Little Sheep.
Striking animations for fair prices
Our team of talented and experienced animators create powerful, inspiring and eye-catching animation videos. We create everything tailor-made for your company and your target group.
In addition, we work with fixed prices, so no hassle afterwards. With us you know exactly where you stand, we always keep you informed and process all your feedback.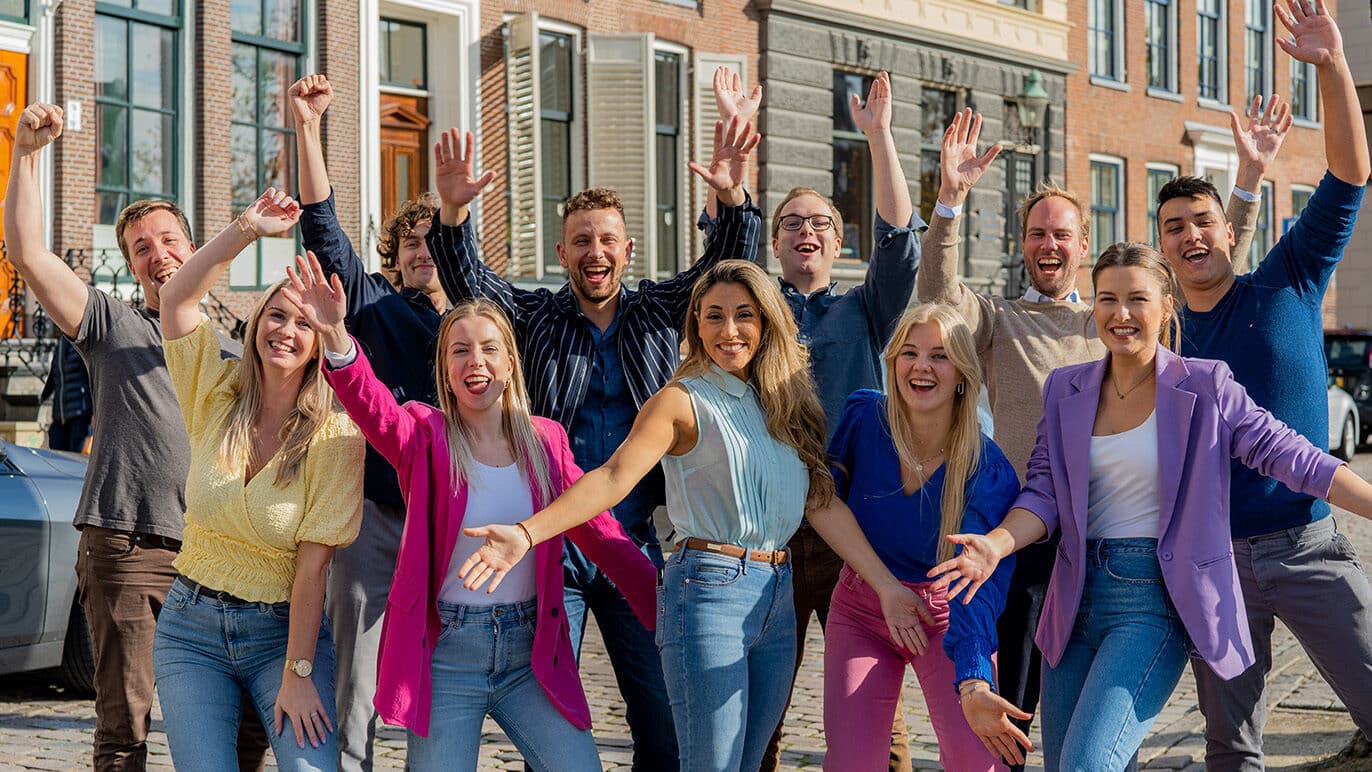 We help you tell your story
Clear, transparent and creative. These are the most important core values of Little Sheep Animation Studio. Everything is possible with us for your ideal animation video.
We help companies, institutions and companies throughout the Netherlands with animation videos with character. This way your message comes across much better to the target group!
We operate all over the Netherlands
Would you like to have an animation made by a professional and experienced animation company? Little Sheep Animation Studio is the animation specialist in the Netherlands. We are happy to take care of your video and we are everywhere:
Overijssel: Almelo, Balkbrug, Borne, Dalfsen, Dedemsvaart, Deventer, Enschede, Genemuiden, Hellendoorn, Hengelo, Kampen, Hardenberg, Nijverdal, Oldenzaal, Olst, Ommen, Rijssen, Tubbergen, Staphorst, Steenwijk, Vriezenveen, Zwolle
Gelderland: ´t Harde, Apeldoorn, Arnhem, Barneveld, Bennekom, Borculo, Bronkhorst, Culemborg, Didam, Dieren, Doesburg, Doetinchem, Ede, Eibergen, Ermelo, Geldermalsen, Elspeet, Groenlo, Groesbeek, Harderwijk, Heerde, Hierden, Hoenderlo, Kesteren, Kootwijk, Lochem, Lunteren, Nijkerk, Nijmegen. Oldebroek, Otterlo, Putten, Rhenen, Scherpenzeel, Tiel, Terschuur, Vaassen, Velp, Wageningen, Vorden, Voorthuizen, Wageningen, Wapenveld, Wezep, Winterswijk, Zaltbommel, Zutphen
Flevoland: Emmeloord, Vollenhove, Almere, Dronten, Zeewolde, Lelystad
Groningen: Appingedam, Eemshaven, Delfzijl, Farmsum, Foxhol, Groningen, Haren, Hoogezand, Kollum, Sappemeer, Sellingen, Stadskanaal, Ter Apel, Veendam, Vlagtwedde, Winschoten, Zuidbroek, Zuidhorn.
Drenthe: Assen, Hoogeveen, Coevorden, Emmen, Meppel, Beilen, Roden en Borger
Friesland: Balk, Beetsterzwaag, Bolsward, Buitenpost, Burgum, Bergum, Damwoude, Dokkum, Drachten, Grou, Gorredijk, Heerenveen, Franeker, Harlingen, IJlst, Joure, Kootstertille, Leeuwarden, Lemmer, Littenseradiel, Wommels, Sneek, Woudsend
Utrecht: Abcoude, Amersfoort, Baarn, Bilthoven, Breukelen, Bunnik, Bunschoten-Spakenburg, Den Dolder, Doorn, Driebergen, Eemnes, Elst, Houten, IJsselstein, Leusden, Maarssen, Mijdrecht, Nieuwegein, Rhenen, Soest, Utrecht, Veenendaal, Vianen, Woerden, Wijk bij Duurstede, Zeist
Noord-Holland: Alkmaar, Amstelveen, Amsterdam, Bergen, Beverwijk, Blaricum, Bloemendaal, Bussum, Den Helder, Diemen, Edam, Volendam, Enkhuizen, Haarlem, Heemskerk, Heerhugowaard, Hilversum, Hoofddorp, Huizen, Laren, Medemblik, Muiden, Naarden, Purmerend, Schagen, Velsen, Weesp, Zaanstad, Zandvoort.
Zuid-Holland: The Hague, Rotterdam, Dordrecht, Gorinchem, Gouda, Leiden, Bergambacht, Capelle aan de IJssel, Hardinxveld-Giessendam, Katwijk aan Zee, Krimpen aan de IJssel, Ridderkerk, Schiedam, Sassenheim, Sliedrecht, Waddinxveen, Zoetermeer, Zwijndrecht
Brabant: ´s Hertogenbosch , Den Bosch, Bergen op Zoom, Breda, Eindhoven, Helmond, Heusden, Hilvarenbeek, Nuenen, Oosterhout, Raamsdonksveer, Rijswijk, Roosendaal, Schijndel, Sint-Michielsgestel, Sprang-Capelle, Tilburg, Uden, Valkenswaard, Velp, Waalwijk, Wijk en Aalburg, Woensdrecht
Zeeland: Zierikzee, Middelburg, Arnemuiden, Goes, Vlissingen, Borssele
Limburg: Maastricht, Heerlen, Kerkrade, Geleen, Sittard, Roermond, Venlo